I was recently awarded the Moonshot Fellowship by the Kravis Lab for Social Impact of the Mckenna Claremont University. The fellowship recognizes impact entrepreneurs and activists who are working on socially impactful ideas that have a potential to be a force for global good. The Moonshot fellows were mentored by Echoing Green Fellows  who helped us address critical challenges we currently face in our impact enterprises.
As part of the fellowship we were hosted on the shores of the Indian ocean at the Machangulo Peninsula in Mozambique for a few days full of networking, mentoring, physical activity and deceleration.
 Left: Location of the Machangulo Peninsula on the Indian Ocean; Right: The Colin Verde Villa ; Image credit Adebayo Alonge
Some of the activities the fellows undertook included sunset cruises, boat rides, snorkeling, kayaking, yoga, tales and songs by moonlight and early morning beach walks.
 The Moonshot + Echoing Green Fellows taking the Sunset Cruise on the Indian Ocean; Image credit: Aline Sara
All the fellows and mentors were super impressive. The positive energy and inspiration that is generated when many impact driven people are together is incomparable. It helps to synthesize new ideas and engineer heartfelt camaraderie especially since all the fellows are on a mission to make a social impact in the world.

The impressive Moonshot Fellows include-
The Echoing Green Fellows who mentored us include-
The directors of the Kravis Lab for Social Impact who put the Moonshot Fellowship together and actually facilitate it include
Gemma Bulos, the Director of Social Innovation and Impact at the Kravis Lab for Social Impact. A serial social entrepreneur whose most recent impact venture- Global Women's Water Initiative trains women in Africa to make money from providing water. Gemma Bulos is also an Echoing Green Fellow.
Scott Sherman, is the Senior Director of Kravis Lab for Social Impact and the Executive Director of the Transformative Action Institute a social venture that teaches those who want to change the world how to go about doing so. Scott Sherman is also an Echoing Green Fellow.
The program was supported by highly organised and motivated students from the Claremont Mckenna College. These students included
Placide Gatabazi
Princess Usanase
Shanil Verjee
Sydney Baffour
Tori Johnson
During the course of the Moonshot Fellowship, I observed, listened and tried to learn why these social entrepreneurs have become so successful at what they do.
From both the curriculum, mentorship and my observations , I have distilled the following 11 principles for success in impact entrepreneurship that I hope can guide other social entrepreneurs on their path to changing the world for better-
A) Think Moonshot:
Moonshot; Image Credit Masaba Yunus
Moonshot thinking is the process of imagining, writing and declaring the future you want into existence. At the heart of this exercise is to imagine what success would like if you had all the resources and faced no barriers to achieving your social impact goal.
During the fellowship, we re-imagined the perfect future in which we had achieved oour social impact goals. The energy and excitement was contagious. Mia Perdomo was now President of Colombia breaking the glass ceiling for women in politics in Latin America while I had built RxAll into the new Google of the Physical World helping people to discover the authenticity of everything around them.
B) Challenge the Impostor Syndrome:
Image credit: WCNYC
The impostor syndrome is the tiny voice in your consciousness that tells you why you cannot succeed and why you are not as good as others trying to change the world. In essence, it is your own self-doubt asking you why you think you can change the world.
It was insightful to see all these accomplished achievers talk about their self doubts, why they have those doubts and how they overcome their doubts.
Alloysius Attah explained that he challenges his self doubts by focusing and playing to his area of strength. Abubaker Musuuza challenges his by surrounding himself with the best people while Ruramiso Mashumba owns her story accepting herself and her journey.
According to Scott Sherman, during our early morning beach walk along the shores of the Indian Ocean, he emphasized that teams that have a balance of members who are optimistic, pessimistic and doers usually transform the world because the Pessimist serves as their impostor syndrome. The impostor syndrome is important for balance as it throws up all the reasons why you would fail. Your role is to write those reasons out, come up with the solutions to overcome them and go ahead to pursue your mission.
In the end, you want to reduce the voice of your self-doubts to that of your most ridiculous cartoon character so that you are not taking your fears seriously.
C) Succeed by becoming a master of failure and rejection:
During my early morning beach walk with Scott Sherman, he narrated the story of an average artist who became the best selling artist of his generation. He was not the best artist of his time but he was the best marketed artist, so more people knew of his works and bought them.
Our discussion further touched on how the Big Bang theory led to highly evolved life. If nature did not keep banging things around, failing and adapting, the intelligent life forms we see today will not exist.
In essence, those who succeed do so because they learn from numerous failures and rejections and they keep going.
In my mentorship session, this principle was also discussed. Abubaker Musuuza and Gayatri Datar emphasized that fundraising is ultimately a game of numbers. The more people you reach out to, the more rejections you get but also the more money you raise.
Get used to failure and rejection and keep going at it!
D) Win allies by finding common ground:
Attend social impact conferences and other events where you can meet other stakeholders in the impact space. It is important to network and get people to like you and your work at these events. To do this,
i) Have an easy to understand one liner that introduces the problem you are tackling and what your solution is
ii) Be a good listener so you can identify what the other person is passionate about and how it ties to your work
iii) Point out the commonalities between both your passions and how you can work together
iv) Ask for help and point out how big  your vision is (moonshot it!) and why they will benefit if they get in early to helping you
E) Get people excited by learning how to measure your impact
In order for you and those who support your work to stay excited, you need to show them your measurable progress. The framework for measurement requires you to
i) Define what the world looks like now
ii) State the type of world you want to see
iii) Determine what you need to do i.e. your interventions in order to create the world you want to see.
iv) Write out the indicators that measure success of your interventions
v) Classify these indicators into
output measures  i.e. quantifiable changes achieved e.g. number of new users, number of people reached, number of communities served etc and
outcome measures i.e. behavioral changes achieved in beneficiaries e.g. number of times households now wash hands vs. previously, how many times citizens now test their medicines vs previously and
unique measures no one else in the industry currently tracks. At Gemma Bulos' Global Women's Water Initiative,  she created a new set of indicators for her industry when she started tracking women's agency as local water experts and their sphere of influence in their communities.
vi) Regularly track and report progress in output, outcome and unique measures  to your team and allies in order to keep up engagement-
In your reports emphasize the indicators that are unique to you in your industry so that others can see the real difference you are making compared to existing solutions
F) Create and share stories 
Amaha Kassa in my mentorship session emphasized on the need to collect, create and share the stories of those personally affected by the problem you are seeking to solve.  He also stated the need to have content out as much as possible even if in short form because those who capture attention in today's fragmented information channels are those who tell the most number of stories.
G) Leverage other people by providing them opportunity to be a part of your work
Alloysius Attah leveraged interns to raise $1M+ in equity-free funding. He and his co-Founder own his company 100%. Through standardized templates for grants and competitions he integrated interns looking to make a difference and bolster their resumes into his fundraising process with astounding results.
As part of leveraging other people, during my mentorship session Anna Elliot addressed the importance of bringing in people who have experience managing complex  and rolling pieces of the venture. They may help save lots of time and improve credibility with customers and investors.
Leveraging other people'e time, effort and experience while giving them project ownership can help you achieve success faster even with limited resources.
H) Use Aikido strategy to propagate your transformation work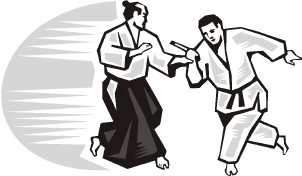 Image credit: AHC
Scott Sherman explained that it is important to use the strength and power of those who you see as your opponents to shine light on the problems you are trying to solve.
Rather than dissipate energy in fighting enemies, preserve your energy by creating allies and leveraging them to do your work. Find common ground with those who you perhaps hate or despise and see how they can help propagate your work.
I) Use blending in your communication in order to turn opponents into allies
According to Scott Sherman, it is important to blend in situations of conflict.
Often people in conflict either fight or stay silent. Neither strategy is effective. Rather it is better to blend and try to see the perspective of the other person.
The blending strategy involves a 6 step process-
Try to recreate and understand the other person's perspective
Figure out what would make the other person satisfied on resolving the conflict
Figure out what would make you satisfied on resolving the conflict
Determine how you can resolve the conflict in a manner that achieves your mutual satisfaction
Use contrasting language when communicating how you want to reach a resolution in order to show the other person that you respect him e.g. "I know you want the best for both of us…", "I really want us to be friends after this…", "I don't want you to think I am shaming you…"
Allow for 'reactance' by creating space for the other person to contribute in brainstorming solutions. Never tell people what to do rather let them come up with the solutions together with you in order to give them ownership of the resolution.
J) Use a reverse calendar to be more productive
The Ikigai Chart; Image Credit Jules in Life
Use the Ikigai Chart to help you determine what activities keep you in your most motivated state. Let the chart help you identify those activities that help you generate the highest value out of your day. Then create a reverse calendar for your day that helps you spend more time during working hours on your high value activities. Set strict deadlines when doing activities at which you are in your lowest value. The reverse calendar will increase your productivity while reducing the number of hours you work. This is because you will spend more time in your state of highest motivation and so you would get work done faster and better. Recent studies supports this assertion as a company recently achieved higher staff productivity even after reducing its working day to 5 hours
K) Set big goals and ask people for help
Look through your life back to when you were a child and believed that you could achieve anything. Write those dreams you had and set them into SMART (specific, measurable, actionable, relevant, time-bound) goals.
Send out those goals to your network and ask them to help you or to introduce you to people who can help you achieve your stated goals.
This works like magic. One of the goals I set during the Moonshot Fellowship was to participate in more speaking engagements so as to share about my work at RxAll to  more people. I shared my goals with other fellows at the Moonshot and I have now received an invitation from Gemma Bulos and Scott Sherman to speak at the Claremont Mckenna World Changers Speakers series in October, 2018.
Sunset on the Indian Ocean ; Image credit Adebayo Alonge
Conclusion
Impact entrepreneurship is important to create a more equitable and humane society that works for everyone. More people need to be impact entrepreneurs so that the many challenges bedeviling our world can find sustainable solutions.
I do hope that aspiring social entrepreneurs would implement these 11 principles for impact entrepreneurship success.
If the Moonshot and Echoing Green Fellows described in this article can succeed at what they do, so can you!