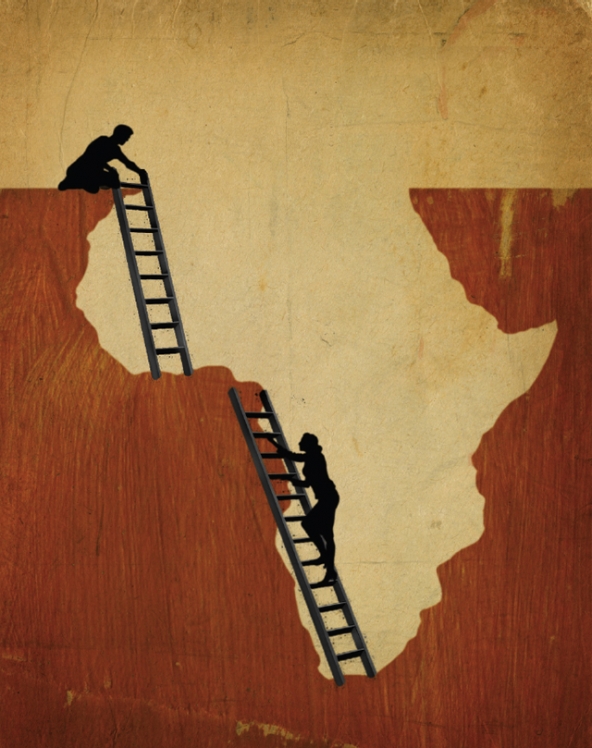 Image credit: SSIR
We receive a number of direct messages usually in the tens weekly. Given our focus on Africa, some of our readers contact us in a flurry when there is huge Africa related controversy.
As you may know a Chinese man was deported from Kenya for racial slurs. Also recently African Presidents were in China to discuss some Chinese 'horsetrading' on the continent. Both issues have generated some controversy and some of our followers have written us to hear our thoughts about this issue.
On this blog, we focus primarily on public policy and impact investing that can improve the livelihoods of Africa's masses. We are however happy to publish some recommendations from some of our readers from time to time.
We acknowledge the pervasiveness of racism and discrimination globally especially against black people and we respect your opinions on this subject. However we believe that Africans in particular will win respect when they become self sufficient. It is why we are passionate about public policy and impact investing as levers to unleash the potential of the African. And it is why we have chosen to publish the recommendation below out of tens we receive weekly because it aligns with our central theme of self sufficiency. 
Note: the views expressed in these letters to AA are not ours. However some salient points in this week's letter such as

emphasizing critical thinking and science and tech education on the African continent we support.
Continue reading "Letters to AA: Africans need intelligence to end discrimination"